Whoever said love is a battlefield (we see you, Pat Benatar) clearly never held a place on the debate stage. With a record number of hopefuls out on the campaign trail, pitching themselves as the choice candidate to lead and rejuvenate both party and country, the Democratic primaries have put all kinds of people and policies under the microscope. This has made for an exciting but tense campaign season: one where each moment, comment or policy pledge can inspire and win support from would-be voters, or make them think "this candidate sucks".
Being interested in all manner of reputation management, we wanted to find out which candidates are generating the most backlash. So, we looked into whose names have been most frequently searched for with the word "sucks". After crunching the numbers for monthly averages, we've cooked up a top 10 list of pure suckage.
10. Tim Ryan
Sucks count:10 searches per month.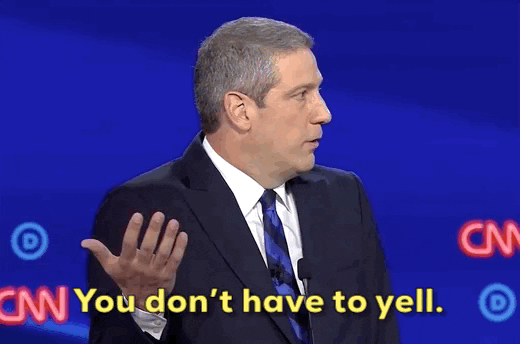 Luckily for Tim, comparatively few people are yelling "Tim Ryan sucks" into their search engines. Still, his staunch opposition to Medicare for All is a definite source of contention among Democratic voters, while failing to place hand over heart during the National Anthem has drawn ire from conservative commentators.
9. Andrew Yang
Sucks count: 20 searches per month.
Venture capitalist Andrew Yang is emerging as one to watch. His take on universal basic income (in his words: the "Freedom Dividend") has attracted curiosity from across the spectrum, but his deeper bench of policies related to use of technology and military spending have raised concerns.
8. Pete Buttigieg
Sucks count: 30 searches per month.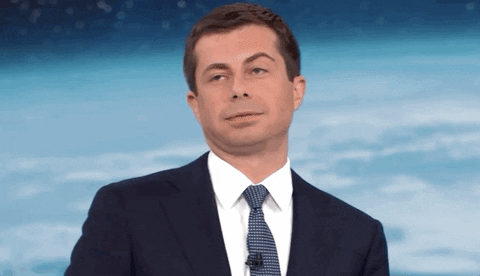 Pete Buttigieg's record as Mayor of South Bend is proving a double-edged sword: despite largely boosting employment, reports of violent crime in the town have surged this year and a recent police shooting has brought to a head Buttigieg's strained relationship with communities of color.
7. Amy Klobuchar
Sucks count: 50 searches per month.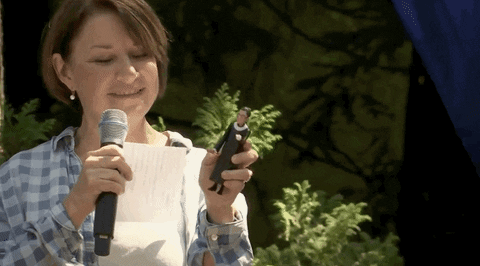 The thrust of Amy Klobuchar's campaign is in her appeal to the Midwestern voters the Democrats lost to Trump, but the comparison is not strictly a favorable one. In multipleaccounts, aides have sharply criticized how Klobuchar treats her staff, which has called into question if her conduct is suitable for the White House.
6. Cory Booker
Sucks count: 110 searches per month.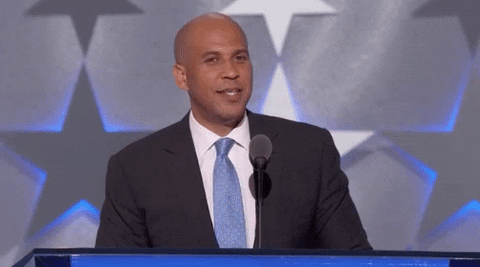 After winning praise for his commitment to social justice and environmental issues, a voting record closely aligned with pharmaceutical companies and a growing crisis of water pollution in Newark (where Booker was previously Mayor), has punctured his credibility in the eyes of progressives.
5. Elizabeth Warren
Sucks count: 230 searches per month.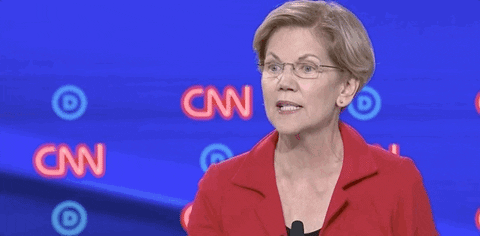 Elizabeth Warren's star has been on the rise in recent months, but progressives and moderates alike still question the feasibility of her economic plans, while her claims of Native American heritage continue to haunt those skeptical of her honesty.
4. Kamala Harris
Sucks count: 390 searches per month.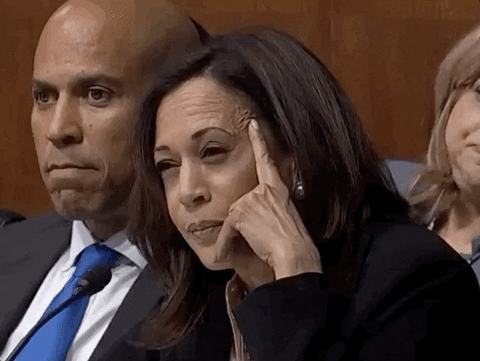 Thanks to several strong debate performances, Kamala Harris has gained ground as a viable contender. However, her integrity and progressive credentials have been stronglydisputed, with many thinking her record as San Francisco's district attorney and attorney general for California is at odds with her "For The People" branding.
3. Beto O'Rourke
Sucks count: 400 searches per month.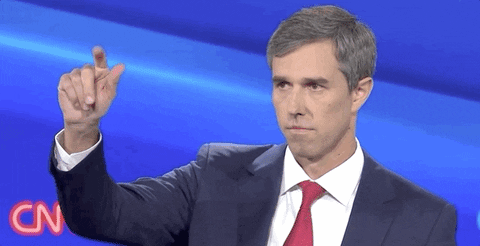 Once considered a front-runner for the nomination, O'Rourke has disappeared back into the pack, with numerous commentators attributing this to his campaign lacking a compelling message and a string of less-than-stellar media performances.
2. Bernie Sanders
Sucks count: 440 searches per month.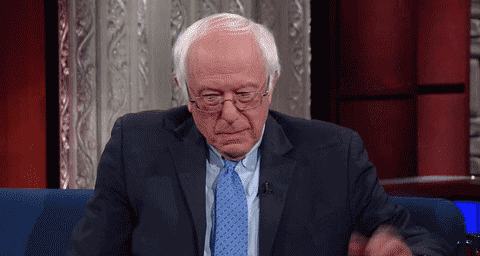 After a breakout run for the Democratic nomination in 2016, Sanders has been performing pretty solidly in the polls this time around. Still, the Vermont Senator is no stranger to controversy: his ongoing war of words with the media and reports that Sanders' field staff get paid less than the $15/hr minimum wage he proposes have likely left more bad impressions than good.
1. Joe Biden
Sucks count: 650 searches per month.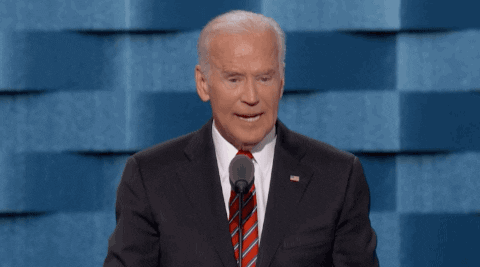 To be honest, this one comes as little surprise. Despite Biden's good will and double-digit lead in the polls, he's been a magnet for all sorts of criticism during this campaign cycle, be it due to on-stage faux pas, sexual harassment allegations or his corporatist leanings.
The Takeaway
Backlash is inevitable when you're in the public eye, but it also begets itself—every search with your name and a term like "sucks" is likely to bring up even more pieces of negative coverage, and from there it gets harder and harder to convince searchers that your good side is worth voting for.
A .SUCKS domain lets you beat people to the punch who have some less-than-nice things to say, but it's not just about protecting your image—it's about turning that negative space into a positive and letting people with certain preconceptions see your merits. Whoever wins the nomination will need to win voters in uncertain places: why not start online?
Photo Credits: JStone / Shutterstock, The Hill / Giphy, Real Time with Bill Maher / Giphy, CNNgo / Giphy, @thehill / Giphy, Election 2016 / Giphy, GIPHY News / Giphy, @cspan / Giphy, GIPHY News / Giphy, The Late Show With Stephen Colbert / Giphy, Election 2016 / Giphy