Scandals, warmongering, corruption—is it just us or do politicians kind of suck? Well, we know a website owner who agrees. The mind behind Trudeau.Sucks has struck out to send a message to the recently re-elected prime minister of Canada.
Do you think someone in politics sucks? Let them know why.
<Buy IncompetentLeadership.Sucks>
The Challenge
The person in charge of Canada has been criticized in the past for making lofty and erroneous statements. But that didn't stop Justin Trudeau from being voted into the office of the Prime Minister for a second time—albeit with a minority of seats. The PM has led a rollercoaster term in office with allegations of sexism, corruption and lies. Not to mention the whole blackface ordeal (big yikes).
Quite frankly, there's a lot to complain about. But where can someone voice these complaints? One clever URL owner had the right idea.
The Solution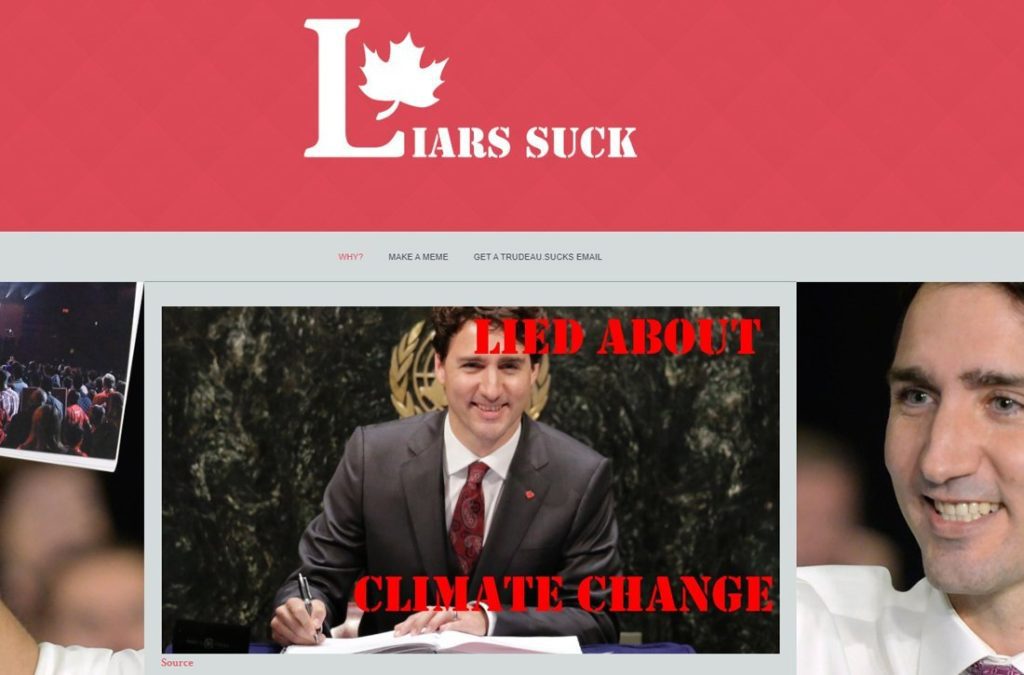 Trudeau.Sucks is a host to all things anti-Trudeau. It's important to hold those in power accountable and this site is doing just that. Canadian voters are not letting the Liberal Party forget that they are barely holding on to their lead.
The site features images pulled straight from the press headlines, labeled with bold red writing outlining all of the PM's noted lies: about climate change, pipelines, buying F-35 jets, Bill C-51 and promising electoral reform, among other things. We would link to sources for all the info but Trudeau.Sucks has already done all that work for us—check it out.
The Results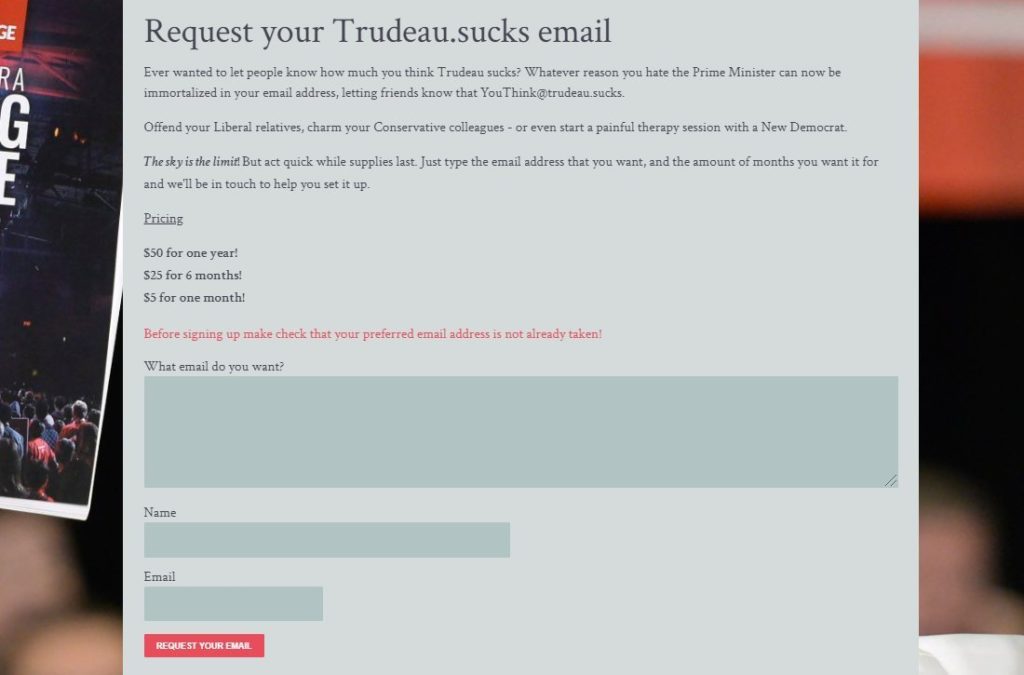 Trudeau.Sucks is succinct and bold with its message. It highlights Prime Minister Trudeau's oft-mentioned shortcomings with links to media coverage of each hot topic. The theme is apparent from the header: "Liar's Suck". Be it shady pipeline deals or false claims about electoral reform, the world is listening…and keeping these things in mind come the next election.
The site also offers ways for people to share the message. One link solicits readers to create their own Trudeau memes. Another allows you to sign up for your very own @trudeau.sucks email address. Both options allow people to walk away with something.
However, perhaps the most successful part of this entire operation is the fact that this disgruntled website owner is asking others to donate to his/her cause, effectively making gains at the expense of the Liberal Party. That's a pretty genius move on their part.
The Takeaway
There are plenty of ways to use a .SUCKS domain for creative or constructive purposes. Seattle.Sucks and Vice.Sucks are all great examples of making an opinion heard online. Using a website to hold public figures accountable is just one way you can take a stand for your values. Plus, websites are easy to advertise, share and edit as new information surfaces or news breaks.
Trudeau.Sucks demonstrates how easy it is to proclaim a message loud and clear. Find out which .SUCKS domains are available and pick one that vibes with a message you support.
Photos: Art Babych / Shutterstock, Trudeau.Sucks