Last time you watched a movie on iTunes, Google Play or DirecTV, you might have noticed a juicy red tomato—or a disconcerting green splat—in the corner of your screen. You may have recognized this simple icon as the "Tomatometer" score. Perhaps it even influenced your decision to watch the film.
As a platform to provide critical feedback, and a forum to hold brands accountable, you can't do much better than Rotten Tomatoes. The review aggregator has become both an asset and an adversary to some of the biggest studios in Hollywood. When their films suck, the site lets them—and all of their fans—know in the most transparent way. It forces them to acknowledge the power of the audience, and hopefully inspires them to make better movies.
In our recent Adweek webinar, "Improve Your Online Reputation, One Domain at a Time: Manage Your Vulnerability and Enhance Customer Relationships", I was thrilled to welcome Rotten Tomatoes Co-Founder Patrick Lee as a co-host. These days, Lee is a serial entrepreneur with multiple startups on his CV, but his years at Rotten Tomatoes offered a masterclass in how to build a brand into a household name, how to manage online reputation, and how to engage authentically with customers and create value in today's digital marketplace.
The webinar looks at three ways a digital strategy—and by extension, a domain strategy—empowers your brand in a world where public opinion can change on a dime: you need to protect, provide and progress. Let's take a closer look at each of these "pros".
1. Protect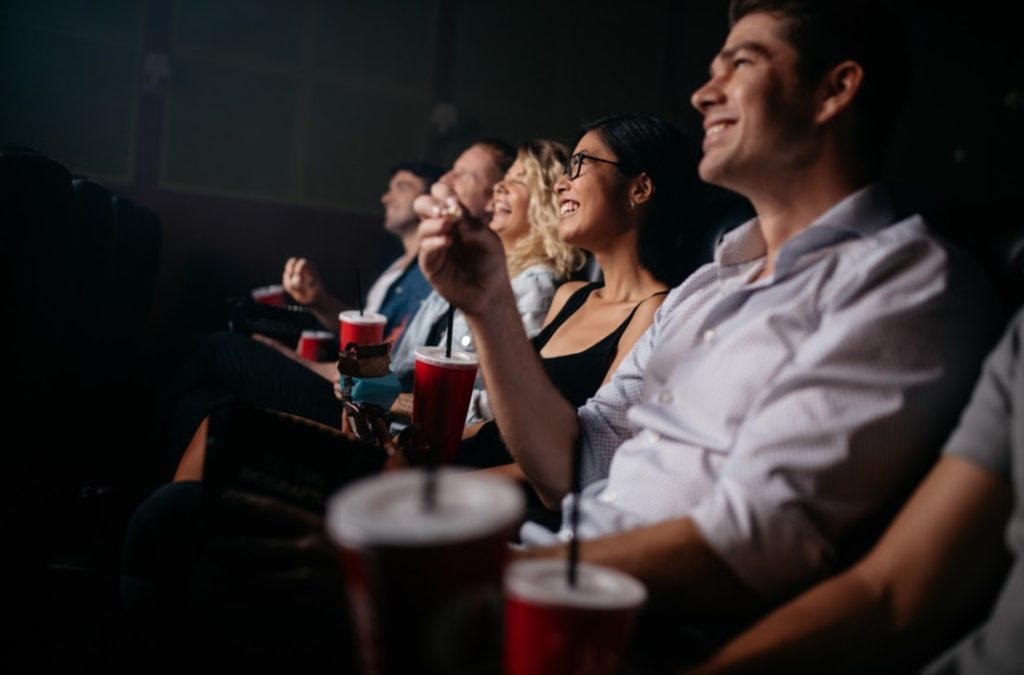 Putting protective measures in place is a must if you want to counteract those acting with malicious intent online. Because let's face it—there will always be people out there who want to see your brand fail, and the internet gives them both a soapbox from which they can air their grievances and a massive audience who's willing to listen.
At Rotten Tomatoes, Lee was no stranger to malicious activity—but instead of trying to tar his company's brand, they were abusing audience ratings to launch "review bombing" campaigns against women- and minority-led movies such as Black Panther and Captain Marvel.
Thankfully, because the team at Rotten Tomatoes is in full control of their site, they could afford to be proactive. In February 2019, they banned users from leaving reviews until a film was in theatres, and then a few months later, they collaborated with ticketing service Fandango and movie theaters across the country to make sure people actually bought a ticket before they leave their two-cents-worth on the website.
Owning platforms puts the power back in your brand's hands, enabling you to set parameters and keep conversations productive and healthy. Creating a space on your own site to engage directly with customers is a smart move—or you can invest in multiple sites, which has the added benefit of keeping domains out of the hands of trolls and cybersquatters.
Protect your brand with domains that:
Take typos into account (e.g. RottenTomatos.com, without the "e")
Thwart rivals or complainers (e.g. RottenTomatoes.Sucks)
Relate to your product or service (e.g. MovieReviews.com)
Guard your reputation against malicious intent or negative brand association (e.g. Rotten.com was the domain for a shock site that Rotten Tomatoes spent years trying to acquire)
2. Provide
That segues perfectly into the next part of an intelligent domain strategy: providing a forum where customers can complain, and where you can actually acknowledge them and take action. Their feedback is basically like a free focus group for your marketing team. Instead of fighting their criticism, leverage it to give the people what they want.
Lee shared a perfect movie-related case study: Sonic the Hedgehog. Originally scheduled for a November 8, 2019 release, Paramount pushed back the premier all the way to February 14, 2020 when the first glimpse of the computer-generated Sonic left audiences aghast at his gangly proportions and creepy human molars. The director addressed fans on social media: "You aren't happy with the design & you want changes. It's going to happen." Well, it did happen, and what would have otherwise been a box office bomb instead grossed $113 million—and got a pretty good review on Rotten Tomatoes.
The moral of this story is simple: when consumers talk, brands need to listen, and you have to make sure your customers know that they're heard. Build this into your domain strategy so that your customer service team has a website where they can connect with your community of users and understand specifically what they want.
Provide for your customers with domains that:
Play host to a dedicated feedback forum (e.g. TheSportsShack.Sucks)
Show customers you care—and are trying to do better (e.g. UPS should have registered UPS.Sucks before UPS-Sucks.net took control of the conversation)
3. Progress
The third step is all about taking negative input and turning it into something positive—something that empowers your brand to progress and evolve. There are countless examples to choose from, but one of our favorites is the "Rotten Tomatoes Effect".
Recently, studio execs have been whining that the popular review aggregator is preventing people from spending their hard-earned money to see bad films. But there's an obvious solution: use this feedback to innovate and make movies that are more intelligent, interesting and representative. A marketing lead at an independent film distributor said it best: "To me, it's a ridiculous argument that Rotten Tomatoes is the problem. F*ck you—make a good movie!"
Progress your brands with domains that:
Contribute to a unique user experience or platform (e.g. Coke once used Ahh.com, Ahhh.com, Ahhhh.com, etc. to host a game for their customers to play)
Cleverly capture audiences and attention (e.g. Underwear.com)
At the end of the day, putting the consumer first is what differentiated Rotten Tomatoes and made it such a successful and widely trusted brand. In our webinar, Lee describes how it was once customary for studios to put invented quotes from imaginary critics on their movie posters, just to bring audiences to theaters—but he and his colleagues made it their mission to share fair reviews with movie-goers, and prevent them from wasting their time and money on films that don't deserve their attention.
The brand was built on this ethos. It's been the driving force behind everything the Rotten Tomatoes team does and it's one that all brands should embrace—focusing their efforts on transparency, authenticity and truly putting the customers' best interests first.
How else can you leverage the power of customer engagement and domain strategy to build your brand? Watch the full webinar to find out.
Photo Credits: Georgia Vagim / Unsplash, Jacob Lund / Shutterstock