By now, you've probably heard of IBF and Supreme Italia, the brand that produced counterfeit Supreme products, marketed them as their own and beat the streetwear label to trademark ownership in several countries. And if you're like us, you're probably wondering how. How could a copycat brand possibly get away with something like this?
Well…it's apparently easier than you'd think. We don't want to say that Supreme had it coming, but there are four factors that helped turn them into an ideal target for legal fakes:
1. Limited Quantities
Because Supreme creates small collections that are only sold at a few stores, and often sold out within hours—if not minutes—many vendors couldn't verify whether or not they were stocking legitimate wares. In this case, it shot itself in the foot with its tightly-controlled distribution chain.
2. A Common Name and Logo
James Jebbia, founder of Supreme, was fully aware that IP law was not on his side. In 2009, he prophetically told Interview, "Supreme wasn't meant to be a brand. I just was like, 'Hey, that's a cool name for a store.' But it's become a problem since it's become a brand because we don't own the name. It's a good name, but it's a difficult one to trademark." Sure enough, the U.S. didn't award the trademark until 2012; the E.U., on the other hand, is still debating whether or not it and the logo are sufficiently distinct.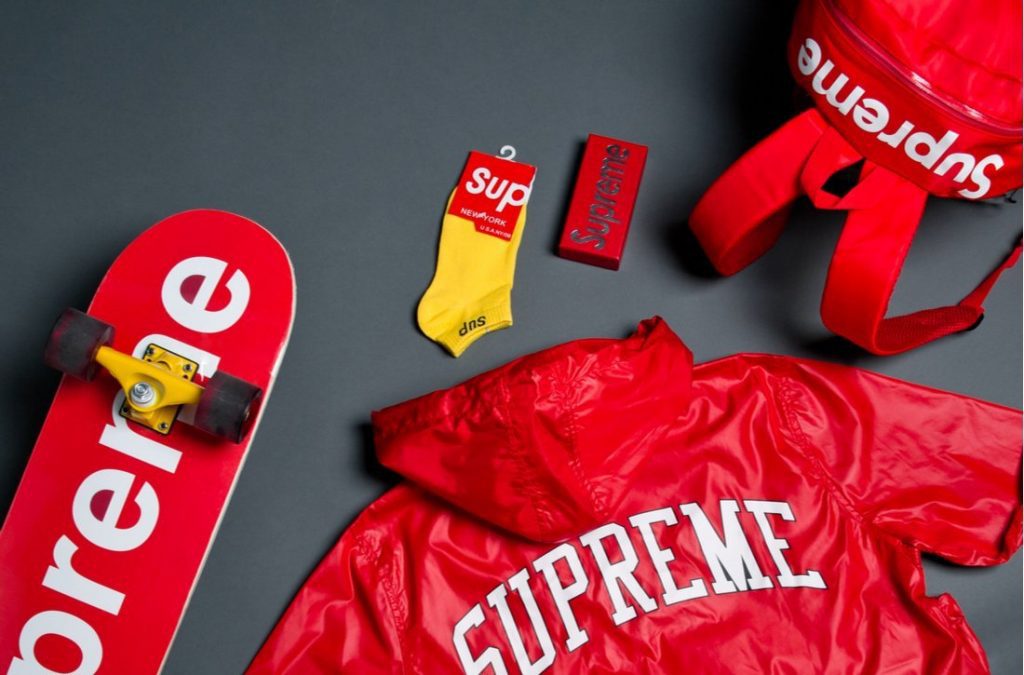 3. A History of Appropriation
To create their logo, Supreme's founders simply looked at the work of New York conceptual artist Barbara Kruger and lifted her signature font—Futura Heavy Oblique, in white letters on a red rectangle. Throughout the early 2000s, they shamelessly incorporated the work of other artists and labels, from Jackson Pollock and Coca-Cola to Gucci and Burberry, before graduating to legit collaborations. They were even served with cease-and-desist letters from brands such as Louis Vuitton and the NHL. A legal fake would ask, is it possible to plagiarize something that was never original in the first place?
4. Late to the Party
In that same conversation with Interview, Jebbia said, "I know there are other Supreme shops in other countries, but after a while, people know what the real thing is. With Supreme, there were no grand plans—with the name, with the store, with anything. It all just evolved." That attitude would come back to bite him a decade later when IBF claimed that the World Intellectual Property Organization (WIPO) in Geneva had given them the Supreme trademark for all of Asia.
The Takeaway
If you don't want copycat brands to take advantage of you, be proactive in your efforts to protect and legally own your sh*t. Who knows? If Supreme had taken the proper steps, maybe this whole "legal fake" debacle could have been avoided.
Learn more about the Supreme vs. Supreme Italia dispute and the nuances behind legal fakes.
Photo Credits: Luluxmy / Shutterstock, Alina Boldina / Shutterstock