Ready, set, game! Boasting brand names like Daredevil, Discraft, Klitch, Penguinance and Tribesports, The Sports Shack is a Singaporean sporting goods store that promises to "cater to your every sporting whim". The retailer has everything from running accessories and apparel to frisbee discs and shoe clips available on their site.
They also seem to be killing it on the marketing front. They have an active and growing Instagram community, they support charitable initiatives and…they use a .SUCKS site! TheSportsShack.Sucks plays hosts to a feedback forum, where customers can air their grievance with the brand. Let's take a look at how this domain is helping them manage their online reputation—and the greater potential of this forward-thinking feedback strategy.
The Challenge
Paragon ID reports that one out of every four retail customers is dissatisfied with their shopping experience, with the most common complaints being about price levels, wait times, product availability and customer service interactions. And when customers are frustrated by a company, it doesn't take long before they complain online—particularly if an initial complaint is followed by a series of failed resolutions (also known as "double deviation").
The ultimate goal: to never let your customers get to this point. That's why online reputation management is so important—and why every customer success manager needs tactics that can help them through what is sometimes an uphill battle. The Sports Shack knew they needed to be proactive.
CustomerFeedback.Sucks when you let it get the better of you. Make sure you're always two steps ahead of the naysayers.
The Solution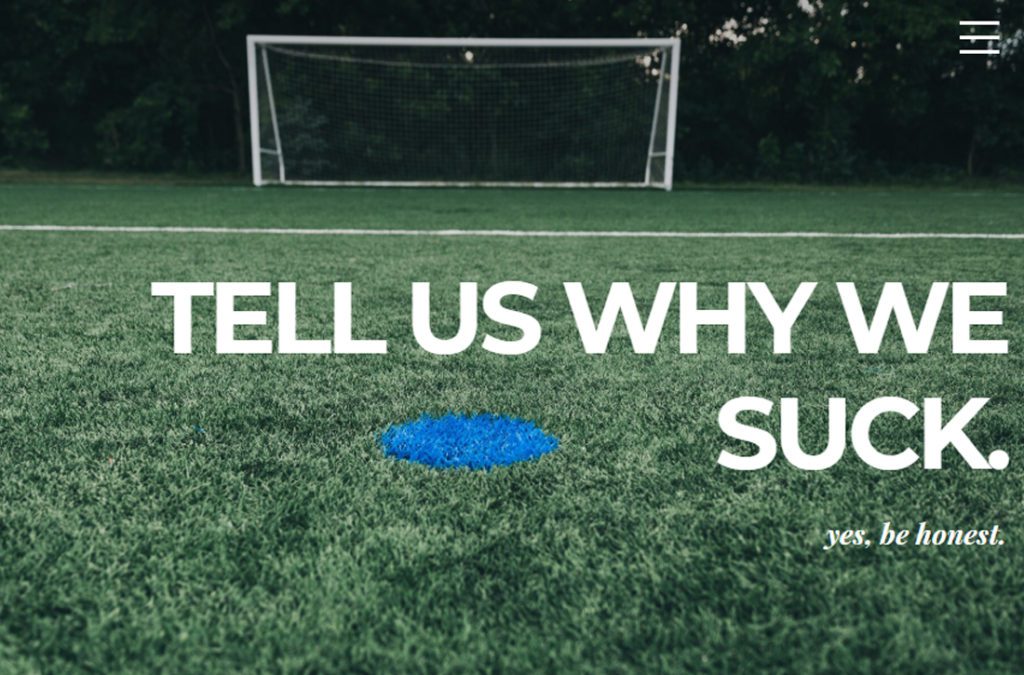 The Sports Shack clearly understands the challenges of navigating online customer relationships. As we've mentioned before, effective corporate feedback requires brands to have focus, respond quickly, leave space for feedback and understand the tools and analytics at their disposal. One way to do all of this is using a .SUCKS domain.
Let's break it down:
TheSportsShack.Sucks is a focused platform for disgruntled customers. It brings naysayers together in one place, for the dedicated purpose of having their voices heard—and getting their problems solved.

A .SUCKS site is easy to manage. Rather than searching through the quagmire that is social media, you can collect complaints and quickly respond to them.

TheSportsShack.Sucks is an open platform that leaves space for customers to say what they want, how they want. By not limiting input options (with a categorized drop-down menu, for example), the team can gather information about what's not working in areas they may never have thought of.

With a domain dedicated to customer feedback, you can use custom analytics and tools that complement the site's purpose. Is there a particular age group or location that tends to complain more? Now you'll know!

The Results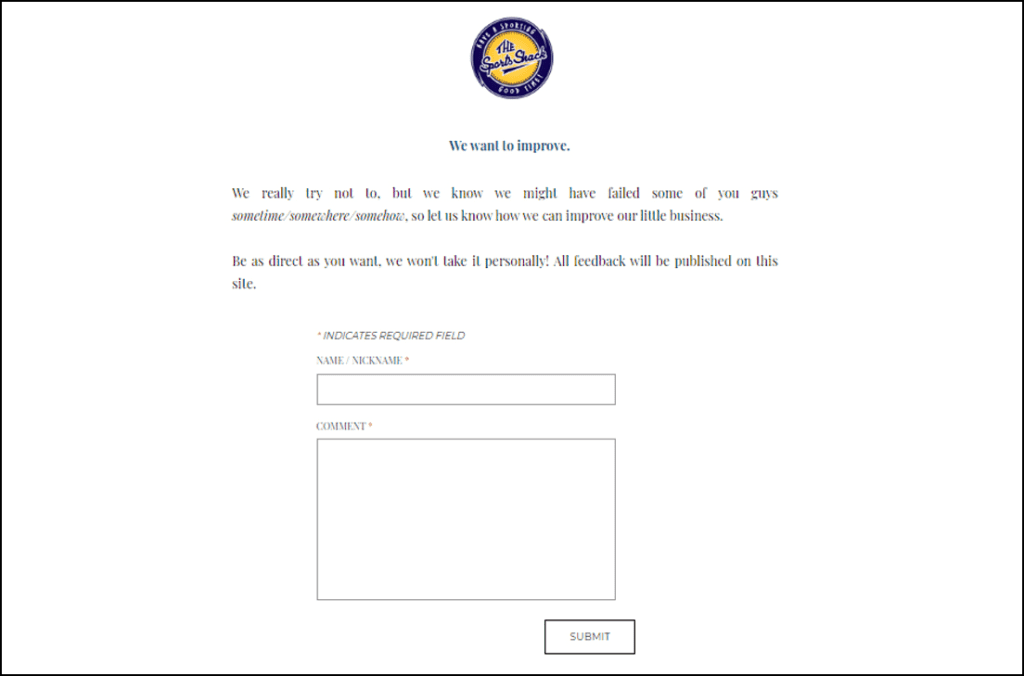 TheSportsShack.Sucks is a user-friendly page that welcomes critique ("tell us why we suck") and promises to take it seriously ("yes, be honest"). It's both a lighthearted and earnest approach to inviting feedback. The forum is also dead simple to use, with just name and comment fields that allow customers to message the company directly—rather than spew unhelpful vitriol on Twitter or Reddit.
By creating a forum for customer feedback, The Sports Shack is giving themselves space to analyze and contribute to the conversation. The only thing that's left to do is to put that feedback to use and continue progressing their brand.
DoingNothing.Sucks in the face of fair criticism. Make sure you have a plan for managing and responding to feedback.
The Takeaway
If you're going to do business online, you need to have a feedback forum in place. Customers are going to complain in whatever way they can, whether it's blog comments, Yelp reviews, live chats or social media DMs. With a .SUCKS domain, you can cover all your bases and prevent complaints from slipping through the cracks.
Looking for more domain inspo? Read our Seattle.Sucks and TheHustle.Sucks case studies for more examples of how a .SUCKS domain can be put to work.
Photo Credit: Olga Niekrasova / Shutterstock, TheSportsShack.Sucks