Some pretty big trademark battles have occurred in the last couple years—and 2019 is no different. Beyoncé, T Swift and the f-word have all made an appearance in this year's most notable conundrums. And the best part is that we can use these examples as an opportunity to learn something about the intellectual property (IP) world, and how to protect what's ours.
Beyoncé vs. Blue Ivy Events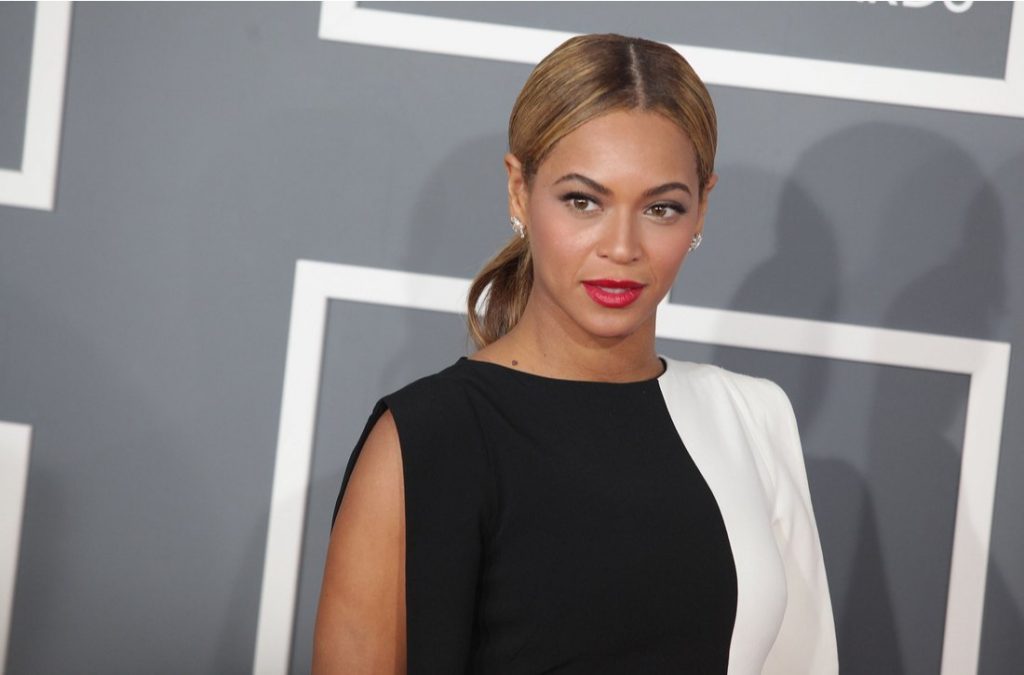 Beyoncé owns a number of trademarks, but it's a recent application for "Blue Ivy"—the name of her and Jay-Z's daughter—that caught everyone's attention this year. It turns out a Massachusetts-based wedding planner used the name first and is making a case that, a) they trademarked "Blue Ivy Events" long before Blue Ivy Carter was born and b) Beyoncé doesn't intend to use the trademark for marketing. The second point is an especially big no-no in the trademark world and might cost Beyoncé the case.
Lesson Learned: Trademark squatting sucks—use it or lose it. If you want to trademark something, make sure you intend to use it commercially and market it as such, otherwise it might not hold up in court.
Taylor Swift vs. Scooter Braun
You've probably read Taylor Swift's latest viral Twitter post about the problems she's having obtaining the rights to her earlier music. Big Machine Records' Scott Borchetta and Ithaca Holdings' Scooter Braun currently control the rights to the usage of six albums worth of her songs—and Swift is putting up a very public fight. How did the singer-songwriter get into this mess in the first place? She signed a co-publishing deal with her original record label, which trades weaker ownership rights for more resources.
Lesson Learned: More help, resources and guidance may seem appealing, but ownership holds the real value—don't be pressured into sharing your IP rights. The pop mogul already owns TaylorSwift.Sucks, but maybe she could stand to add ScooterBraun.Sucks to her domain portfolio…just sayin'.
Guns N' Roses vs. Oskar Blues Brewery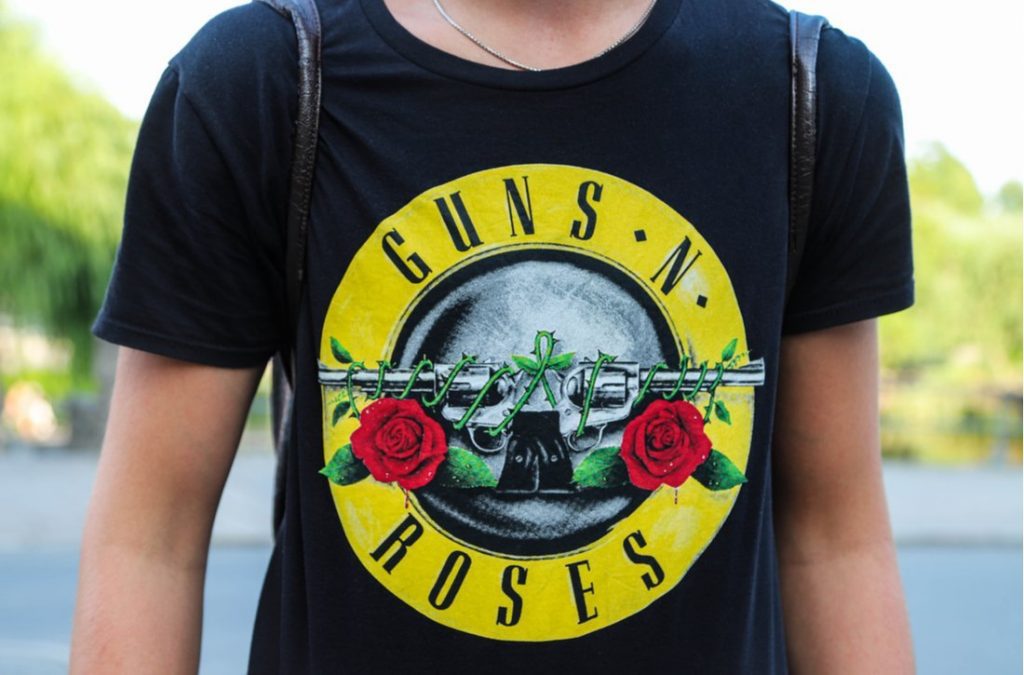 Guns N' Roses just can't catch a break. First, Offspring allegedly stole their album title, Chinese Democracy, in 2003 and now they're battling against a brewery that used a variation of the band name—Guns 'N' Rosé—for one of their beers. Supposedly, the name of the beer was inspired by its flavor profile and color, but Axl Rose didn't buy it. The brewery seems to have relented, however, and are now calling the ale Rosé for Daze.
Lesson Learned: Paying homage to your favorite artist is one thing, but stealing from them is another. When marketing a new product, try to steer clear of well-used ideas. Are you team Guns N' Roses or Guns 'N' Rosé? Let us know who sucks.
FUCT vs. The Supreme Court
This year, the Supreme Court decided that freedom of speech protects even "immoral, scandalous" material like the f-word—something streetwear clothing brand FUCT benefitted from. The U.S. Patent and Trademark Office originally refused their trademark application due to the brand name's striking similarity to f*cked, but founder Erik Brunetti didn't let that stop him from protecting his brand. He appealed the decision and ended up earning the rights.
Lesson Learned: You can toe the line when it comes to "shocking" trademarks and other intellectual property—in fact, it's an increasingly popular option. Censorship sucks, so grab a FUCT tee and live your best, scandalous life.
George Sink vs. George Sink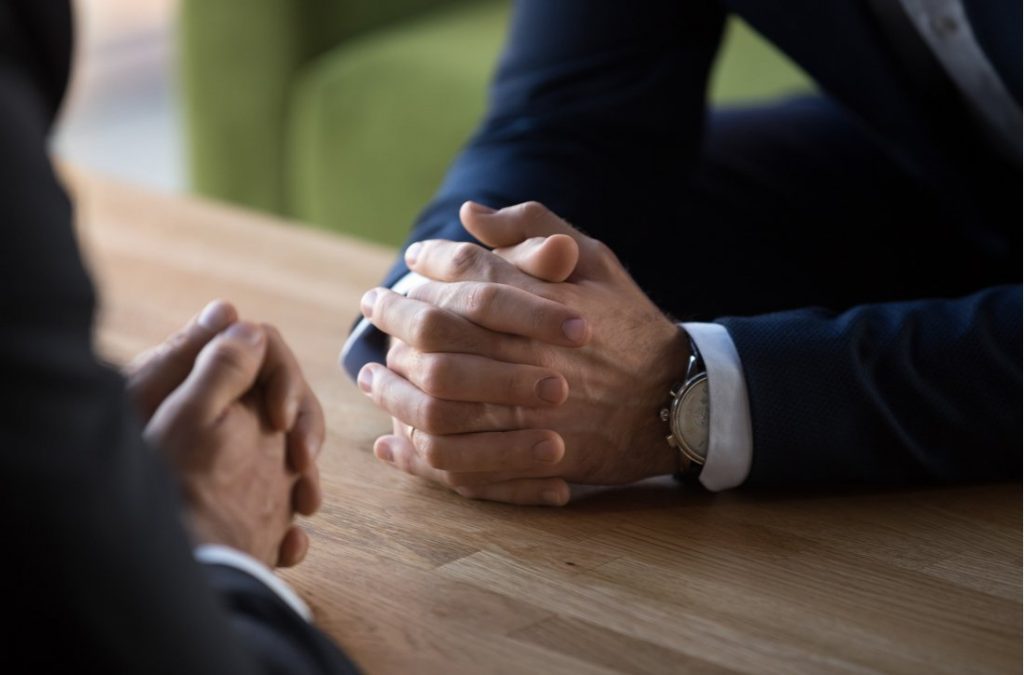 It makes sense to battle against competitors for IP rights…but family?! Earlier this year, a North Charleston father and son argued over who could use their surname for their separate law practices and associated professional branding. Because the two share a name, customers could potentially be confused: are they getting the services of the well-renowned firm owned by Sink Sr. or is it the fledgling company of Sink Jr? The judge ended up ruling in George Sr.'s favor, stating that it would be unfair for George Jr. to profit off another's marketing and goodwill.
Lesson Learned: Family sucks sometimes—and this could make for some awkward holiday dinners. If someone has put in the work before you, don't be a leech. It's a bad look and it won't hold up in court.
The Takeaway
Whether it's fast-food giants duking it out over the Big Mac or Supreme losing the right to its own name in different countries, there's always something interesting happening in the world of trademark disputes. So pin, read and retweet these stories to your heart's content. And remember to learn from them, too!
Don't miss an opportunity to strengthen your brand's trademark. Buy your .SUCKS domain, and start building your online presence today.
Photo Credits: Shutterstock / JStone, Shutterstock / DFree, Shutterstock / Michael715, Shutterstock / fizkes